Services
Specialty Services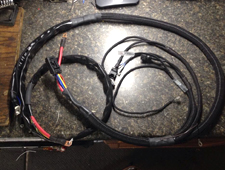 Repair
All general mechanical and electrical repairs performed on site using Porsche, OEM or products brought to market by the 928 community.
Diagnostics peformed using Durametric, STAR Mercedes system, VAG Volkswagon and PEAKE for BMW.
Basic transmission service is regularly done but the more heavy duty transmission overhaul service is shipped out to Precision Motorworks in Anaheim Ca.
Engine Rebuilding
Boost Applications
Alignments
Alignments are done by a local service shop using professionally trained technicians.
Shark Tuning
Sharktuner by JDS Porsche of the UK used to fine tune fuel and ignition systems.

Pre-purchase Inspections
PPI's performed on most European vehicles.
Drivers Education Inspections